Portfolio of Work
Studio Location
Rachel is pleased to announce that starting August 2018 she will be working with Jay Eakin at East Side Tattoo - 6514 SE Foster Road, Portland, OR 97206. Located in Southeast Portland, the newly opened shop is part of the ever-changing Foster landscape with several new bars/restaurants/cafes having moved to the neighborhood.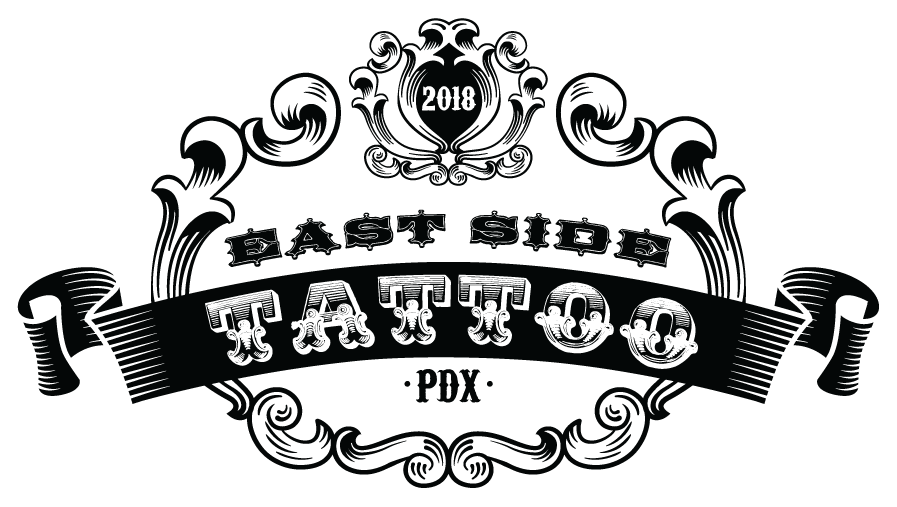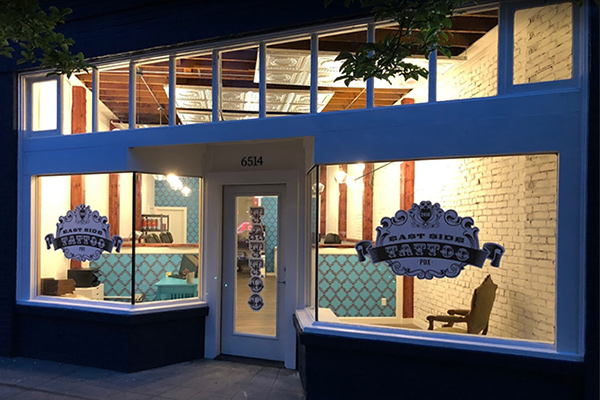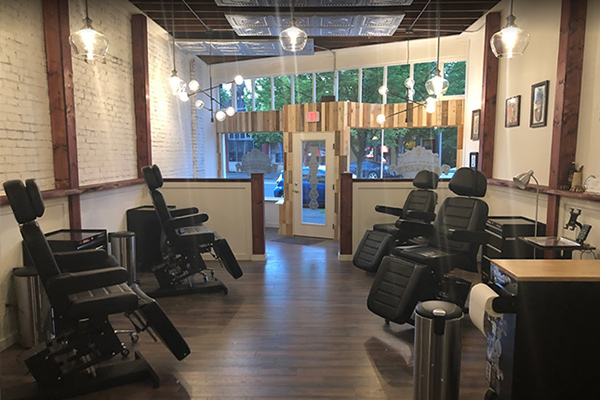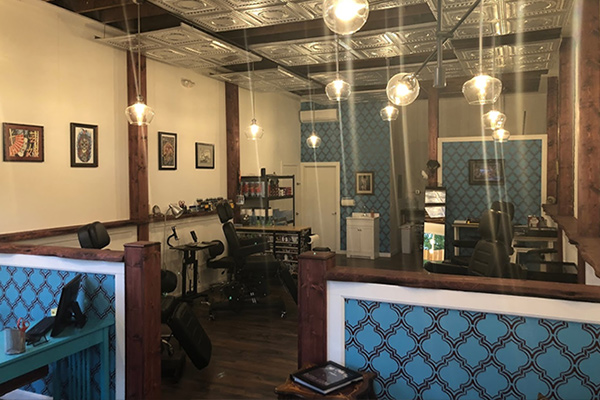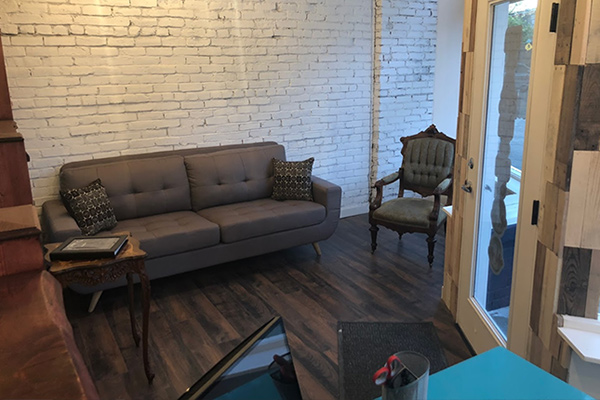 Appointments
Hello and thank you for taking an interest in my work!
Unfortunately I'm not taking on any new requests at this time. I'm currently booked up solid through the next few months, so I'm taking a short break to get caught up. Please periodically check back here and when I'm ready to accept new work I will activate the Consultation Request Form once again! I'm not giving out a specific date when books will reopen, you'll just have to come back and look!
In the meantime, you are welcome to email me with a very brief description of the tattoo you want so that I can determine if I'd be a good fit for you and if it's worth waiting for my books to reopen.
Thanks so much for your patience, I hope to chat again soon!
Frequently Asked Questions
I've prepared answers to most of the questions generally asked about the tattoo process. Please click on any of the questions below to view the answer. If there is anything I have not covered, please feel free to email me.
Updated - How do I book an appointment with you?
As of December 2023 I'm changing up my process for taking on new requests.
Previously: My books would be closed until I announce a specific Request Day when interested folks could submit their ideas, and then after that single day they would close again. Most of the time the form would only be available for 15-30 minutes before I reached my quota. I'm attempting to do away with this method and replace it with something less stressful than everyone racing to submit a consultation requst.
New process: If you are interested setting up a consultation for a tattoo, go to my Appointments page. I will be periodically activating my Consultation Request Form and leaving it open for longer periods of time. I'm no longer giving out specific dates/times to submit your requests, you just have to check the page and see!
If the Consultation Request Form is up, go ahead and fill it out. Give me up to a week to reply, I will respond to everyone who reaches out even if I'm not interested in the project. I'm still typically doing consultations before booking dates to start tattooing just to make sure we are on the same page and will work well together.
If the Form is down, that means I'm currently booked up past the 4 month point and I'm taking a short break to get caught up, please check back again later.
Please note that submitting a project request does not guarantee you an appointment. I simply can not accommodate every project that comes my way, so I reserve the right to pick the projects which sound the most interesting to me. It is not just first come first served.
When the form is down you are still welcome to email me a brief description of the tattoo you want so we can make sure that I'm a good fit for your idea and if it's worth waiting for me to be available. If I feel like I can not accommodate you and I know of a trusted colleague who might be better suited to your project, I'll be happy to point you in their direction.
Make sure to follow me on Facebook and Instagram to view my recent work.
What hours do you typically work?
I work by appointment only and am not available to accept walk-ins. Typically tattoo sessions are scheduled between 10am and 6pm - I do not schedule evening appointments. Generally I book appointments Monday-Saturday each week with weekend dates typically reserved for out-of-town clients. Sundays are reserved for my day off (everyone needs some downtime).
How much do you charge per hour?
My hourly rate is $180/per hour. I happily accept most major US credit/debit cards (Visa, Mastercard, American Express, Discover) and cash is always appreciated but never mandatory!
Will new consultations be virtual or in-person?
If I think that your proposed project is intricate or complicated enough that an in-person consultation will be useful, I will schedule an in-person meeting at the studio. If I feel that we can easily arrange all the necessary details via email, I'll do that instead. If we do schedule a meet at the shop the same COVID precautions that apply to tattoo appointments will apply to consultations - see here for information.
What happens at the Consultation?
Once you've heard back from me after submitting a new project request, the following steps will occur:
Depending on the complexity of the project I will either conduct the consult by email or schedule a time to come down to the studio to discuss the details of your tattoo project.
After reviewing the project details we will pick out a date/time for your first tattoo session! Please note that depending on my schedule, it could be several weeks before the first tattoo appointment. I promise, the wait will be worth it!
A deposit is required to officially hold a date for a tattoo session and is typically equal to 1 hour of tattooing.
Prior to your tattoo session I will email you a drawing of your tattoo for approval. Any necessary alterations should be discussed/finalized before you come in and we get started.
What do the deposits cover?
Your deposit reserves your appointment dates and will be put towards the final total of your tattoo cost. I will roll over a deposit into your next appointment when your project will require multiple sessions to complete and it be deducted from the final payment at the end of the project.
Deposits are non-refundable - You lose your deposit if you:
A) Are a "no-call no-show" to an appointment.
B) Cancel your tattoo appointment with less than 48 hrs notice without a very good excuse.
C) In the event you are not satisfied with how the design is progressing and you cancel the project before your first tattoo appointment, the deposit is put towards my time to prepare the drawing.
What should I know about my tattoo appointment?
Please show up dressed comfortably with clothing that will allow me to access the area getting the tattoo and try to be as rested and relaxed as possible. Please shower before your appointment and try to avoid strong smelling soaps, perfumes or colognes as we will be working very close to eachother for several hours.
Being excited or nervous is perfectly normal, but please try not to be sleepy, hungry, or hungover. Get some rest, eat some food, bring snacks for later in the day, and feel free to have your normal morning coffee or take something for a headache. Just be ready to hang out for the day!
Where do I park?
The city kind of picks and chooses when they feel like enforcing the 1-hr limit signs in front of the shop on Foster, so it's best to park on one of the side streets like 65th or 66th - as long as you are conscientious about not blocking anyone's driveway your car should be totally fine there all day! You can also park all day in the Plaid Pantry parking lot as long as you are not in one of the spaces directly in front of the store.
How do I care for my tattoo?
I will go over thorough instructions in person after your session. We can discuss alternative healing methods if adhesive is a problem for you. Generally I use the products and established methods of SecondSkin™ - please take a look at their website for detailed instructions.
In addition, I've prepared a detailed aftercare instruction page for you to just in case all you have questions afterwards. In the event that your tattoo doesn't look like it's healing correctly or you have any concerns, please don't hesitate to contact me with any questions.
What if my tattoo needs a touch up?
Skin is a weird medium, you can do everything right with the healing process and still need a little touch up here or there, it's just how skin is!
Touch ups that are simply due to the natural course of healing (ie not because the client did something ill-advised) are free for up to 1 year after the tattoo is complete. After the first year I charge half my normal price for touch-ups (only $85/hr instead of $180). Just email me and let me know you require a little visit.
There is no specific timetable for when you are "supposed" to get a touch up, it's up your own discretion, everyone is different. Does the tattoo look like it needs it? Then schedule! If it doesn't? Leave it alone!
On-going Precautions
(Updated: 2022.03.11) Per Oregon mandate, masks will no longer be required indoors starting March 11th 2022. This means that you do not have to wear a mask when we tattoo, but you certainly can wear one of you prefer. There are plenty of reasons why you might want to keep masking up, and I'll be perfectly happy to wear one as well if you'd prefer - I don't mind at all. I want you to feel comfortable being in our shop.
Some things have changed:
I will not be asking for proof of vaccination, but please understand that I would personally prefer it if un-vaccinated clients continued to wear a mask to their appointments.
Some things have not changed:
Still expect to have your temperature taken when you arrive at the shop and we will still ask if you've had any recent symptoms or been in close contact with anyone who tested positive for covid within the last 2 weeks.
You should still reschedule your appointment if you're feeling unwell or exhibiting symptoms of illness - fever, cough, sneezing, runny nose, sore throat, etc. This was actually always a rule, but it took covid for people to start taking it seriously! Artists don't get any paid sick days, so please keep your cold to yourself, thanks!
If you have to cancel last minute (ie under 48 hrs notice) due to illness it will not adversely affect your deposit.
We still want you to come to your appointment alone - the shop is too small to comfortably accommodate extra people. Besides, having companions around is just an unwanted distraction anyway.
If you have any questions about these rules, please email me before your appointment so we can clear up any issues!
Thank you for your continued patience and understanding!
Discount Offer for Donating
In light of recent rulings I want to promote the idea that everyone has the right to safe, available healthcare. So, for the months of July, August, and September 2022 if you bring proof of a recent donation to either Planned Parenthood, NARAL, or a similar pro-women's health/body-autonomy organization, I will deduct that same amount from your tattoo cost that day.
By "recent" I mean close to your tattoo appointment, like at least within the same month. Offer only good for appointments set through 2022.09.30 - one donation/discount per visit. Each donation is good for one discounted day only. Yes, you can do this when you put down a deposit for a new project. Yes, if you have multiple appointments and make multiple donations you can do this more than once!
Aftercare Instructions
In order for your new tattoo to properly heal, I have put together specific aftercare instructions to follow.
If you are using a clear film bandage
The initial bandage (that I apply at your appointment) can remain on for anywhere from just overnight up to 24 hours.
The tattoo will natural produce some fluid (mostly plasma, but tinged with all the colors used in the tattoo, which usually mix into brown). Some tattoos produce a lot of fluid – don't be alarmed! It's kind of gross, but also kind of cool, and perfectly normal.
How long the initial bandage stays on depends on the amount of fluid. Use your own best judgement on when to change the bandage based on your comfort.
If the bandage leaks – oops! Sorry. Stains should come out in the wash.
To remove the bandage
Get a corner of the bandage peeled up, then slowly and gently use a wet soapy washcloth to help roll the bandage down off the skin (you can use it to separate the skin from the bandage).
Wash the tattoo thoroughly to get all the fluid residue off using a plain antibacterial liquid soap (Dial, Dr. Bronners, etc) Pat dry with a clean towel.
Apply the new bandage
Peel the paper side off first, then lay the exposed sticky side on the skin, then peel off the plastic side while pressing the remaining bandage down against the skin to gently flatten wrinkles.
If you get an air bubble, try to squeeze it out towards the edge of the bandage. If you accidentally pop the air bubble, use a little extra piece of bandage to seal up the hole - you don't want a hole in your bandage!
Leave the bandage on for 4-6 days. Keep showers at a moderate temperature (no excessive heat/steam/sweat as it may affect the adhesive) and keep the tattoo out of the sun as the bandage is not UV protective.
Tattoos get itchy when they heal
Use your own best judgement on when to remove the bandage based on how your tattoo feels. Remove the bandage, clean the tattoo, and use a plain unscented lotion as necessary as the tattoo finishes healing. Some light peeling may occur, don't pick or scratch at it!
Troubleshooting/warning signs
Remove the bandage right away if you notice:
a) the skin under the bandage is rashy or red/inflamed
b) if the new bandage fills up with fluid again
c) if the bandage smells funny.
Please email me and tell me what's going on so I can advise you! I will most likely recommend that you revert to the Old Fashioned healing method using antibiotic cream (see below).
If you are healing the Old Fashioned way (no film)
The initial bandage stays on overnight. Up to 24 hours is acceptable if you're not in a position to change it in a clean place (i.e. traveling). The tattoo will produce some fluid that will be tinged with all the colors used that day – don't let it alarm you!
Remove the bandage and clean the tattoo gently with an antibacterial liquid soap (Dial, Dr. Bronners, etc). The tattoo will be a little sore to the touch like a bruise, but that's ok, just be sure to clean all the fluid residue away.
After the tattoo is cleaned and patted dry with a clean towel – leave it be for a while. If you notice any more clear fluid building up on the surface clean the tattoo again.
When the tattoo remains dry on its own and starts to feel a little dry (like typical dry skin) you can start to use an antibiotic cream on it (any brand is fine, just be sure to use cream and not ointment) Treat the cream like lotion and apply small amounts at a time, rubbed in thoroughly so the skin is not damp to the touch. Do this periodically as needed as the tattoo starts to go through the peeling phase of healing. After a couple of days you can switch from the cream to any plain, unscented lotion.
When a tattoo is in the middle of the peely phase it can look weird! The skin getting ready to fall off can appear muddy and dark, and the brand new skin beneath can seem shiny and silvery, maybe a little milky. Just be patient with the process!
Rules/Troubleshooting
Do not soak the tattoo underwater until all peeliness is gone (showers are fine but no swimming, tubs, etc).
Keep your tattoo out of the sun (sunblock is acceptable after the peely phase has passed).
Do not pick or scratch at the tattoo – that will pull ink out! A few flecks of color may come off on your hands as you lotion the tattoo, but those bits were ready to come off on their own, no worries.
Full healing can take 2-3 weeks, everyone is a little different!
About Rachel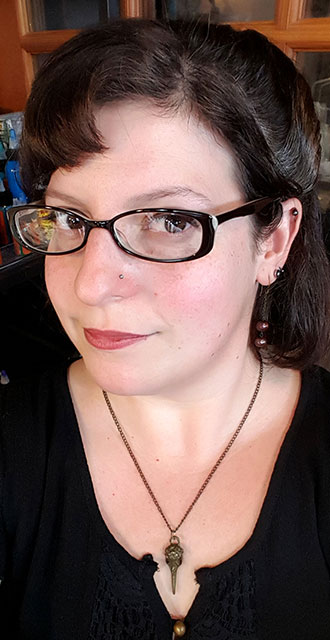 How did this all begin? I started tattooing in Milwaukee, Wisconsin back in 2001 (please note that this was way before all these tattoo-themed TV shows plagued the airwaves). In 2007, I moved to Portland, OR to join a larger, more supportive, and inspiring community of fellow artists - it's amazing to be able to live and work in a city with artists of such a high caliber!
My passion? Whimsical, light hearted, 3D realism! I love creating pieces of art that are intricate, ornate, and full of vibrant color. My inspiration is often found in nature – plants, flowers, fruits, vegetables (yes, really!), birds, bugs, and I'm especially fond of adorable underwater creatures! I don't mind drawing skulls, as long as I can drape them in pearls and flowers, maybe add an ornate frame and a ladybug or two!
Tired of hiding a bad tattoo? I do lots of full cover-up tattoos and also what I refer to as "tattoo facelifts" (reworking older tattoos and restoring them new glory). Life is too short to walk around with a tattoo that doesn't make you happy!
When I'm not tattooing, I'm off enjoying live music with my wonderful husband, having adventures in our old VWs, singing a little karaoke with friends, possibly scuba diving, or just hanging around our goofy dog (FYI I will force you to look at painfully adorable photos of her). I also tend to sing while I work, you should know that up front.
I invite you to contact me for a consultation - let's work together to create something unique and beautiful!
Form Debug